Meet Constable Mark Herman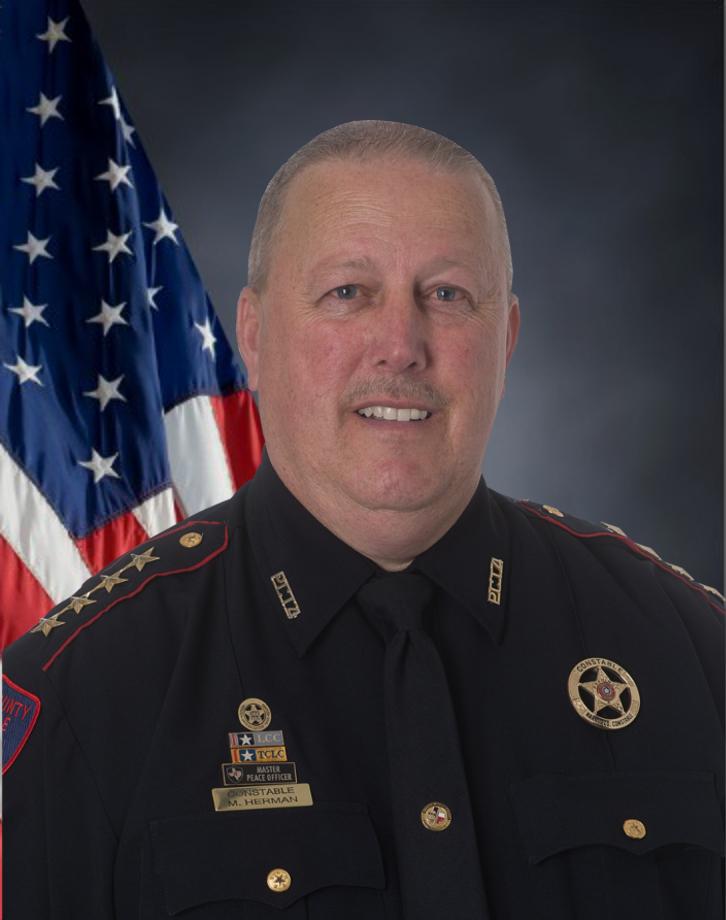 Constable Mark Herman has worked at the Harris County Precinct 4 Constable's Office for over three decades under the leadership of former Constables Dick Moore and Ron Hickman. In 1986, he started as a patrol deputy assigned to the Humble/Kingwood/Atascocita area, and was promoted to the rank of sergeant in 1989. In 1992, he was promoted to Lieutenant, overseeing 24 patrol deputies. In 1998, he was promoted to captain, overseeing a total of 64 patrol deputies. In 2008, he was promoted to Assistant Chief, and assumed the central, west districts, and all toll roads within Pct 4, entailing 243 deputies. With these positions he has always maintained open communications with citizens and been dedicated to ensuring the wellbeing of his constituency.
In 2015, four supervisors of his team nominated him for the "Houston 100 Club Officer of The Year Award" for courageously being a first responder at the scene of the crime that involved multiple homicides. That day he and his team were able to intercept and arrest the criminal and saving a number of other lives from being taken. Throughout his career, he has been a passionate public servant that is committed to being tough on crime to protect the citizens of Harris County.
In February of 2015, Constable Herman graduated from the Leadership Command College – Class 72 of the Law Enforcement Management Institute of Texas. This program was led by Texas A&M, Texas Women's College, and Sam Houston State University, providing law enforcement administrators and executives with skills necessary to effectively manage police agencies and deliver a high level of service to their communities. In addition, prior to his start in law enforcement, and while working as a Pct 4 deputy, Constable Mark Herman attended college and maintain a college education. Constable Mark Herman is also a graduate of Sam Houston State's Constable Leadership College, and also a graduate of the FBI (LEEDA), Law Enforcement Executive Development Association program. As a leader and administrator he understands education is a continual process with the ever changing work environment. Constable Mark Herman during his career has received over 3488 hours in continued law enforcement training maintaining a high degree of law enforcement proficiency.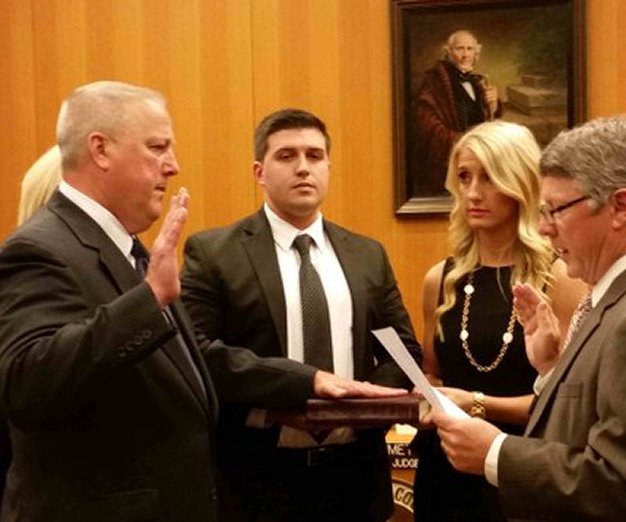 On May 19, 2015, Harris County Commissioner's court unanimously appointed (now former) Precinct 4 Assistant Chief Mark Herman to be the new Precinct 4 Constable. Herman was immediately sworn in as Constable with his wife a 2 kids by his side.
Mark and his wife, Melissa (Missy) have been married for 27 years. They have two children, Dylan and Maci, who graduated from Klein ISD with honors. Dylan is a recent graduate of Texas A@M University, and is currently working on his Master's Degree. Maci is in her second year at Texas A@M University enjoying the Aggie land educational experience. Constable Mark Herman and his family attend the Woodlands church and enjoy the fellowship, services, and messages from Pastor Kerry and Chris Shook.
Awards and Memberships
Harris County Certificate of Merit 5 years, 1991
Life Saving Award, 1995
Harris County Certificate of Merit 10 years, 1996
Harris County Certificate of Merit 15 years, 2001
Supervisor Award, 2003
Houston 100 Club Officer of the Year, 2004
Toll Road (HCTRA) Supervisor Award, 2005
Harris County Award of Merit 20 years, 2006
FBI LEEDA Member, 2009 – Present
Houston 100 Club Officer of the Year Nominee 2014
Award of Excellence -2015/ Harris County Toll Road Authority